New release of LinShare : 1.12
Added by Frédéric MARTIN almost 3 years ago
This new major release of LinShare (1.12) brings new interfaces for managing inconsistent users in the administration interface.
This release is more about maintening than adding new functionalities, it fixes some problems like duplicated account in the same domain.
Change log:
New improved and optimized batches : documents, shares, upload requests and inconsistent users.
Fix #1145 duplicate accounts in same domain (mail moved from users to account to avoid duplication).
Fix #1147 SHA256 and SHA1 hash generation.
New diagnostic interface for inconsistent users in administration interface. (see following screenshots)
Fix domain pattern creation (remove required uuid for creation).
Fix #1160 Authentification failure (error 500) when multi-domain is enabled
Fix upload request template update unreachable.
Fix #1153 Multiple mail send when creating an upload request
Inject sharing note into mail notification process.
Adding UploadRequest Group and Template rest api.
Add #1076 Upload request (requests, groups and templates) rest API for userv2.
Remove validation on actor's role when getting all functionalities
Add a FlowDto object and return it when a file is uploaded by flowjs
Improve #858 all admin delete methods return the deleted object.
Fix #1148 NPE on thread member delete with fake uuid.
Fix REST API used by Upload Request for IE caching issues
Downloads are available here.
NB : For every major release, you will need to apply LinShare SQL patches to your database.
Those patches are available into the war under the directory 'WEB-INF/classes/sql/'.
Screenshots: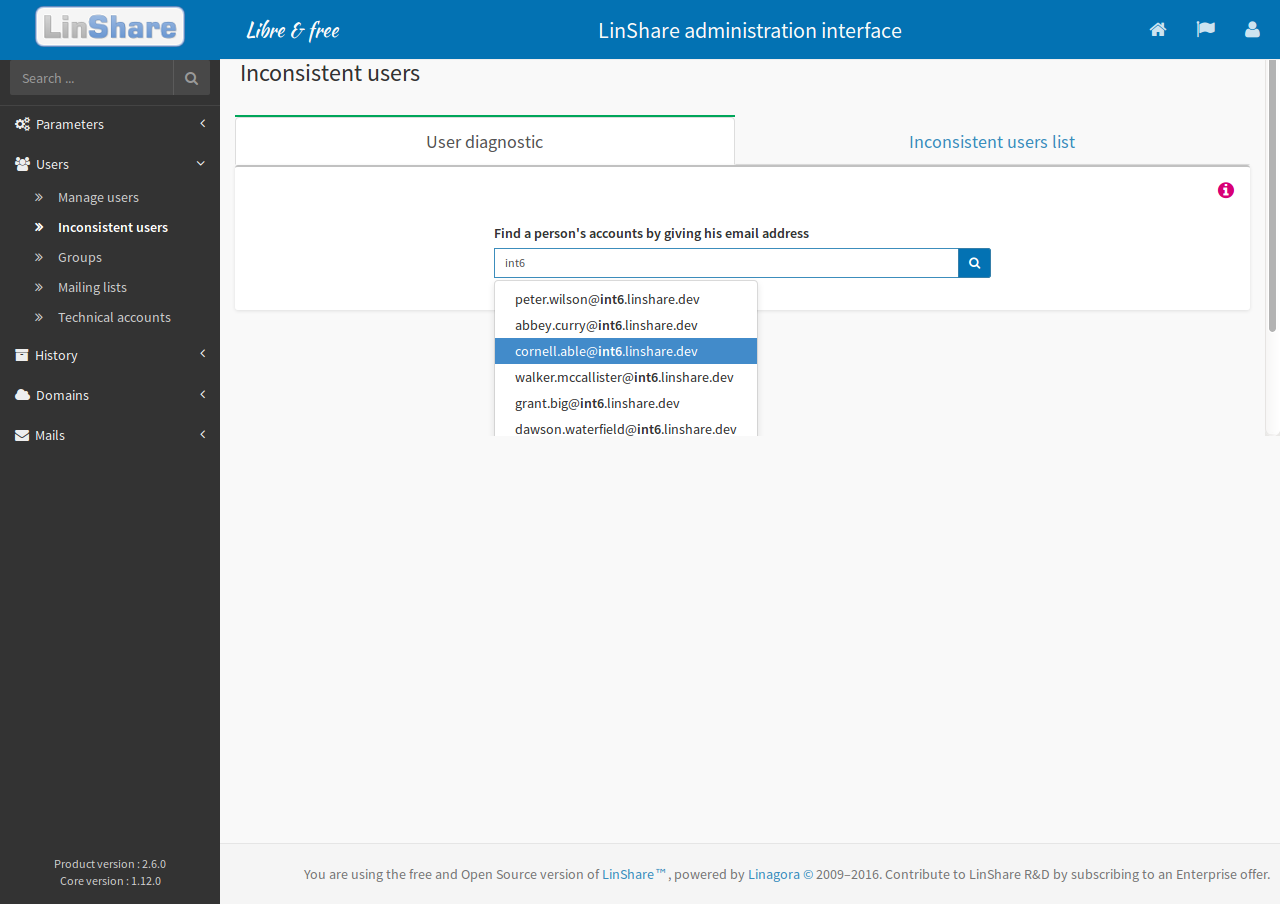 And check in which domain he appears